About Lisgar Collegiate Institute
Welcome to Lisgar Collegiate Institute
Students at Lisgar Collegiate Institute have frequently placed highly in mathematics competitions. Lisgar students take part in the University of Waterloo contests, the Canadian Open Mathematics Challenge, the Canadian Math Olympiad, and the AMC 12. For instance, they have frequently placed in the top ten amongst Canadian Mathematical Olympiad Winners.
Students also take part in a lot of science contests. Lisgar offers the chance to take the University of Toronto Biology Exam (national competition), Avogadro Chemistry Contest, and Physics Contests. Many students have placed in the 90th percentile and above on these contests.
Lisgar has been the home of the Ottawa-Carleton Educational Space Simulation since 1990. The school is the only one in the region and one of the few in Canada to run such a program. Lisgar was also one of the original members of the now-defunct International Student Space Simulation.
Principal: Patsy Agard

Clubs and Activities:

The intramural athletics program offers a wide variety of activities for students of all ages and abilities during the lunch hour.
Numerous music ensembles from Classical to Jazz frequently perform in the school, at elementary schools and in the community.
Space Simulation Club running annual missions to the far reaches of the galaxy and providing elementary schools with an introduction to space science.
A Student Council which provides leadership camps supports the community with fundraisers such as the annual United Way Pancake Breakfast and Canned Food Drive
Annual international trips during the March Break.
A wide range of clubs and activities to meet all interests and to complement our curriculum, e.g. Anime club, Debating club, the Lisgarwrite school newspaper, Key Club
Vox Lycei (the school yearbook, dating back to 1886).
The Lisgar Environmental Action Force (LEAF) operates in conjunction with EarthCARE.

History:

In 1843, a grammar school with 40 paying students was opened in the Sandy Hill area of Ottawa in a house at the corner of Waller Street and Daly Avenue. In 1859, the school became one of the first in Ontario to admit girls. The school changed locations several times in the first few years, and was renamed first Bytown Grammar School and later Ottawa Grammar School. In 1871 the school was raised to a high school and in 1873 to a collegiate institute, becoming Ottawa Collegiate Institute.

Music:

Lisgar has a huge selection of ensembles to take part in. These include the Concert Band (Beginner level), Wind Ensemble (Intermediate Level), Symphonic Winds (Senior Level), Concert Orchestra (Beginner level), Sinfonia (Intermediate level orchestra), the Lisgar Symphony Orchestra (Senior level), String Ensemble, Choir, and Junior and Senior Jazz Bands. In total, there are 10 different groups. These groups take part in many music competitions, including the Ottawa Kiwanis Music Festival, where Lisgar has often taken home gold. Every year, there are two major performances given by all the ensembles, Winter and Spring Music Nights (in December and May). At these performances, students have the chance to demonstrate the skills they have achieved throughout the year to their parents and other spectators.
Department Staff:
Joanne Anas (Mathematics Teacher): [email protected]
Lindsay Cullum (Computer Studies Teacher): [email protected]
Special Education and ESL Programs:
Lisgar CI Special Education Teachers offer:
Remedial help in our Student Support Room as well as monitoring and educational support for students with individual education plans.
Assessments for students with learning exceptionalities.
Specialized Dual Support class.
Field trips to many nearby facilities such as Parliament, National Gallery, National Arts Centre, Museums.

Notable Alumni:

Bruce Halliday – Physician and former Member of Parliament
Martin John, professional soccer player, full back for Welsh soccer team Cardiff City.
Evelyn Lambart – animator
Dominic LeBlanc – Lawyer and politician. Minister of Intergovernmental and Northern Affairs and Internal Trade and former Minister of Fisheries, Oceans and the Canadian Coast Guard.
Rich Little – Impressionist
Naomi K. Lewis – author
Maurice Brodie - polio researcher
Desmond T. Burke – Canada's Sports Hall of Fame marksman, doctor
Sam Berger - lawyer, involved with the Ottawa Rough Riders, as its legal advisor, president, and winning 4 Grey Cups as owner
Paola Pivi – International multimedia artist
Valdy – Folk and country musician
King Clancy - played 16 seasons in the NHL for the Senators and Maple Leafs, member of three Stanley Cup teams
Adrienne Clarkson – noted broadcaster and 26th Governor General of Canada
Peter Cureton – actor and playwright
Ted Finn - the first director of the Canadian Security Intelligence Service
Laura Hannant – Child activist
Anne Heggtveit – World and Olympic ski champion
David Hein – Co-author and co-composer of Tony Award-nominated musical Come from Away
Sergeant Edward J.B. Holland VC – a member of the Royal Canadian Dragoons who won the Victoria Cross for valour during the Battle of Leliefontein on November 7, 1900, in the Second Boer War
Donald Jackson – World champion figure skater, first to perform a triple lutz jump
Peter Jennings – ABC News anchor
Timco Mucunski – Deputy Minister of Information Society and Administration in the Government of the Republic of Macedonia
Kagher Neiber-Shieg – World War I German fighter ace
Henry Botterell – World War I Canadian Fighter Pilot
Lorry Greenberg – Former Ottawa mayor
Lorne Greene – Newsreader, actor, and Star of TV's Bonanza
Shelagh Rogers – Journalist, host of Sounds Like Canada
Mike Shaver – Software developer
Shane Smith – Journalist, founder of Montreal-based Vice Magazine
Percy Sparks - was a Canadian manufacturer and environmentalist. He is widely credited with being the Father of Gatineau Park
Kate O'Brien – pediatric infectious disease physician; Director of the World Health Organization's Department of Immunization, Vaccines and Biologicals
Chamath Palihapitiya – Founder & CEO of Social Capital, part-owner of the Golden State Warriors, and former senior executive at Facebook
Matthew Perry – Actor, known for the role of Chandler Bing on Friends.
Eugene Forsey – Canadian former Senator, constitutional expert
Jessa Gamble – Author and science journalist
Arnold Gosewich – Record industry executive and literary agent
Adam Logan – Former world Scrabble champion
Pegi Nicol MacLeod - a teacher, war artist and arts activist, member of the Canadian Society of Painters in Water Colour and the Canadian Group of Painters.
David McGuffin – CBC News Africa Correspondent
R. Tait McKenzie - was a Canadian physician, educator, athlete, soldier, Scouter and renowned sculptor; childhood and lifelong friend of James Naismith inventor of basketball
Susan McMaster – Poet, performance poet

Education Effects On Life:

As you gain your education, you'll be gaining a deeper understanding of what's right, wrong, fair and unfair. As you develop your reasoning and critical thinking skills, you'll be able to apply these skills to situations in your life. You'll be aware of your rights and responsibilities as a citizen. You'll make more balanced personal judgments and over time, you'll apply these to society and help to make the world a better place. Whether you're learning woodwork or business economics, singing or coding, the chance to follow a curriculum from start to finish gives you the chance to channel your energy out of your body and brain and into something else in a targeted way. Learning a new skill or subject can help you feel more energetic, purposeful and positive about life in general.
Lisgar Collegiate Institute Information
What do students and parents think about Lisgar Collegiate Institute?
Average rating: 0 / 5
No reviews
Newest reviews:
Be the first one, add your experience about this school!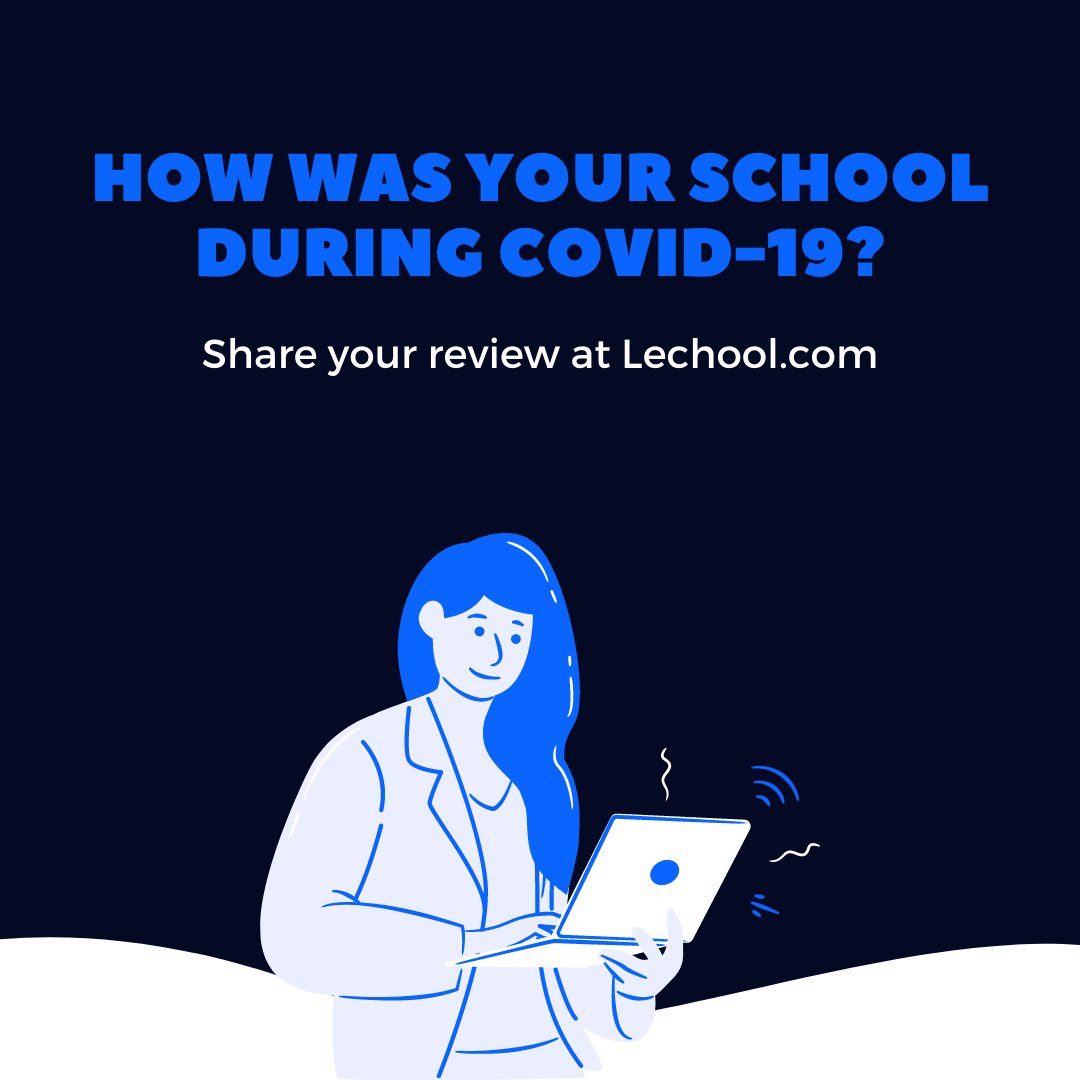 Add your Review about Lisgar Collegiate Institute:
How do I contact Lisgar Collegiate Institute
Location
Lisgar Collegiate Institute has
Founded in 1843
1100 students
Rating and Review
Future updates
Grades and Fields
Location
Share
Save
School Tweets
Search others
Report this school or content
Most Popular Schools in Ottawa